The Standardized Patient Program (SPP) in the Temerty Faculty of Medicine continues its long history of providing simulation services in support of teaching and assessment for the MD Program, its hospital partners, other Faculties at the University of Toronto (e.g. Faculty of Pharmacy, Faculty of Law, Faculty of Dentistry), as well as community-based programs, and researchers.
The SPP is a valued educational resource bringing expert knowledge in live simulation methodologies to our clients through teaching, facilitation, and feedback across a wide range of projects in healthcare education, assessment and beyond.
Simulation is a bridge between theory and practice, providing learners with valuable experiential learning opportunities in a safe environment.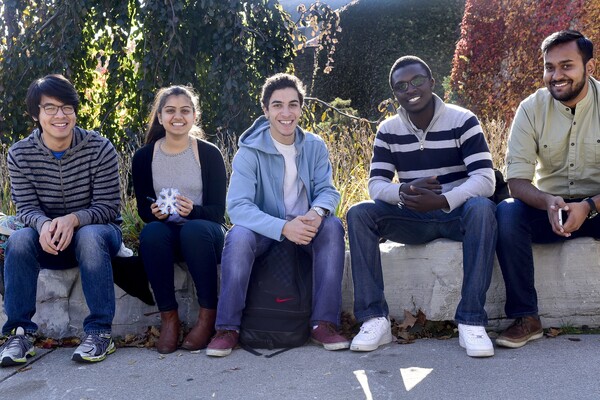 Ken Jones, U of T
Our Standardized Patients (SPs)/Simulated Clients (SCs) are educators and bring a breadth of knowledge, skill, competence, and experience. Many of our SPs/SCs have worked with the program for over 10 or 20 years and have simulation experience in every educational sphere.
The SPP values the diversity of Standardized Patients/Simulated Clients and works to promote diversity through our intentional equity, diversity, and inclusion practices which in turn benefit learners by accurately reflecting patient populations.
Acknowledgment of Traditional Land
The land on which the University of Toronto operates has, for thousands of years been the traditional land of the Huron-Wendat, the Seneca, and most recently, the Mississaugas of the Credit River. Today, this meeting place is still the home to many Indigenous people from across Turtle Island and we are grateful to have the opportunity to work on this land.